"Sir" Tony Mills....The Voice
Many thanks to Jun for sending me over some special tracks and a bootleg of the Edinburgh Playhouse gig where Shy supported Twisted Sister. But the Japan Radio station is why we are here on this page....well bacause it's Shy related and this is Tony's page on my Winterstrain fan site !! Hope you like the wee mix I have made up for you all :o)

Many thanks to Jun !!

With the new TNT album released it's all go for Tony now...touring !! No Scotland gig though I hear :o(

Still rumour has it they have been asked to tour with Motley Crue in the states !! Still waiting on confirmation if this is true or not. The New Territory reached number 11 in the Norwegian charts and after slipping down is on the rise again, so still selling well after all these weeks. Mixed reviews from most quarters, but what do those fuckers know. The album is shit hot and Wild Life, Are You Blind, Golden Opportunity and the marvelous Milestone River are stand out tracks. Ignore it at your peril !!
Tony giving his all in concert.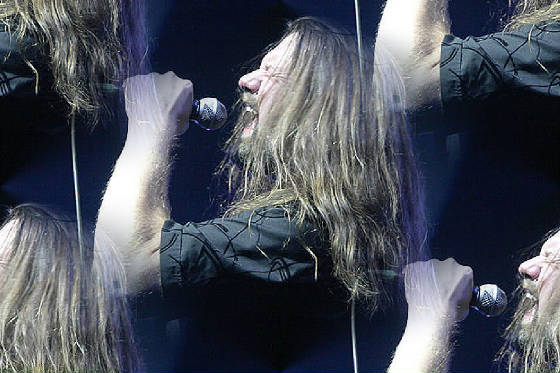 Linkan Andersson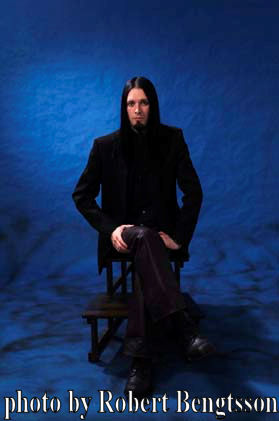 Linkan was born in Varberg, Sweden on March the 28th 1973. To his list of bands Linkan has played for Parallel Universe,Livin' Parazite,Unborn and Zoodrive. At the tender age of 10 Linkan attended his first rock concert and Kiss was that gig in 1983.First record bought was Kiss-Hotter Than Hell.Favorite bands:Placebo,Radiohead,U2,Manic Street Preachers,Kiss & Interpol. Keeping up all the Kiss influences, Linkans favourite guitarist is Ace Frehley.
Favorite Albums:
Placebo-Without You I'm Nothing,Beatles-Sgt.Pepper,Kiss-Dressed To Kill.
Favorite Rock Song:Thin Lizzy-Romeo And The Lonely Girl,U2-New Years Day.
Favorite AOR Song:Magnum-On A Storyteller's Night.
Favorite Hardrock Song:Black Sabbath-Die Young & Sabbath Bloody Sabbath.
Favorite Singer:Bono,Brian Molko,Thom York,Ian Gillan,Phil Anselmo & Rob Halford.
Favorite Punk Song:The Clash-The Guns Of Brixton,Sex Pistols-Bodies.
Favorite Movie:Smoke,Goodfellas,Taxi Driver.
Favorite Tv-Show:Seinfeld,Fawlty Towers,Bottom,Twin Peaks.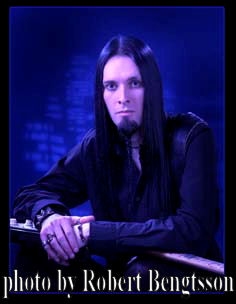 Latest Tony Mills interviews on-line. Click the link !!
More fresh news from Tony is the sleeve notes have been written by Dave Ling from Classic Rock magazine for "Reflections - The Anthology". Tony has released them for us all to check out now !!
During the mid-to-late 1980s, Britain's homegrown melodic hard rock scene was blessed with an embarrassment of riches. No one who lived through the era could forget the hook-friendly quality of (takes a deep breath…) FM, Tobruk, Strangeways, Dare, Terraplane, Lionheart, Heavy Pettin', Airrace, Bronz, Partners In Crime, Alaska, Grand Prix, John Parr, Virginia Wolf, Kooga, Robin George, Cutting Crew, Rio or indeed the subject of this two-CD retrospective, Birmingham's own Shy. Unlike many of the aforementioned acts, however, Shy could easily be distinguished from the pack. And they still can.
The band's origins date back to 1980, when they were known as Trojan. The Trojan sound was surprisingly heavy, 'Dreamer Deceiver' by Midlands neighbours Judas Priest sometimes slipped into their live set.
In a fortuitous coincidence, vocalist Tony Mills was sacked by his former band on the day before the nucleus of guitarist Steve Harris, classically trained keyboardist Paddy McKenna, bassist Mark Badrick and drummer Alan Kelly received an offer to make an album for Ebony Records. They'd already tested the water with the track 'Tonight', which featured on the Hull-based label's compilation disc, Metal Warriors.
Gradually the music became more commercial and intricate, Mills' habit of wearing Bowie-esque make-up also winning them extra attention. In late 1983, the debut album, Once Bitten… Twice Shy was referred to in 1983 as "perhaps the greatest English pomp rock album of all time" by Kerrang!'s Xavier Russell. However, a precedent was set when the same magazine interviewed the band. Besides griping about having paid for his own copy of the album, their journalist's patronising, sarcastic article ("If cities were people, then culturally Birmingham would be [buffoon-like comedian] Arthur Mullard") baited Shy unnecessarily, initiating a sometimes frosty relationship with the gentlemen of the press.
Having being chatted up in the lavatories of what he'd failed to recognise as a gay bar, and in full spandex regalia during a post-gig celebration, Mills dispensed with the facial embellishments. "I was so n´ave," he now laughs. "All those guys wearing big medallions, dancing with one another. I've never run down a flight of stairs to fast in my life. The make-up had to go."
Meanwhile, Badrick's love of kung fu resulted in too many broken fingers and thumbs, so ex-Trouble man Roy Davis succeeded him by the time Shy moved to RCA Records for their next album, recorded with Tony Platt. Impressed by his credentials with Foreigner and AC/DC – Platt was Mutt Lange's favoured choice of engineer – Tony came to Shy having completed Uriah Heep's Equator album.
"He brought in John Sinclair and Pete Goalby for the backing vocals," recalls Mills, "which made it a very operatic record." Expands Davis: "We bowed down to Tony Platt, to the point where we didn't even attend the final mix. Listening to it now, there are things I'd change, but we left everything in the hands of Tony [Platt] and RCA. We thought the label knew best."
That theory didn't always hold water. A single, 'Hold On (To Your Love)', preceded the album's release but its ambitions were thwarted when Gallup, the chart compilers, objected to a shrink-wrapped T-shirt that accompanied early quantities. "That really hurt us," rues Mills. So did the label's insistence in recording Cliff Richard's 'Devil Woman'.
Shy's major label debut, Brave The Storm drew further praise from Kerrang! in 1985. This time Paul Suter enthused over Mills' "unflaggingly excellent" vocals, comparing him to Queensr che's Geoff Tate, McKenna's "admirable" keyboard work also singled out for attention.
There would be an 18-month wait for the band's all-important third album, the interim being filled with roadwork – having already gigged with UFO, Magnum and Twisted Sister, they added Bon Jovi, Meat Loaf, Gary Moore and the Hunter-Ronson band to the list. "Don't forget Manowar, although we were chucked off that tour," chuckles Mills at the memory. "It was at a gig in front of 6,000 fans in an Italian cycle stadium and we were going down really well, so they actually unplugged us mid-set. We were later given 'incompatibility' as a reason."
During an intensive period of album preparation, RCA proposed the band should relocate to Los Angeles and soak up the Californian hard rock radio vibe. Nobody argued. They wrote the song 'Break Down The Walls' with Dokken frontman Don Dokken and fine-tuned a set of quite extraordinary songs, also pulling in the Michael Bolton/Duane Hitchings-penned song 'Emergency' that began the album. This time they enlisted Dokken/Queensr che/FM producer Neil Kernon for the sessions, which took place in Holland.
Released in the spring of 1987, Excess All Areas was easily the band's best work till that point and remains Shy's most consistent album. The fans propelled it into Britain's Top 75, the era's rock press nodding their approval. Newly launched in the UK, Metal Hammer embraced the cause. "In Steve Harris, Britain has found a guitarist who just might give [Bon Jovi's] Richie Sambora a run for his money," they purred. "The energy level barely drops and even their ballads display a controlled urgency that wraps its arms around you and won't let go."
"This album is the business," a buoyant Mills informed Kerrang!'s Derek Oliver. "Some groups come back with the same old stuff, just a lick of paint added. Every time we do an LP, I like the idea of closing one door and kicking down the next."
With Bon Jovi and Europe making rock fashionable again, Shy's timing seemed perfect. Alas, the window of opportunity passed before the band or any of their British rivals could capitalise. Why? Well, for starters Shy's effervescent confidence was sometimes mistaken for arrogance.
"We were the biggest pissheads on the planet, but our humour was misunderstood," theorizes Davis now. "We'd had too much too young, and we blew it with the following album," Mills adds.
Said opus, Misspent Youth, surfaced via new label MCA. "RCA wanted to prove they could break a rock act – all they proved was that they couldn't," Mills told me circa the album's release in early 1989.
MCA also chose to despatch Shy to America, where they fell out badly with Roy Thomas Baker during pre-production. Consequently, the former Queen/Foreigner/The Cars collaborator barely broke sweat on their behalf. The result, sighs Davis, was "a pile of shite". Returning home, Shy had to defend a record they didn't believe in to an already hostile press. There were British appearances with the Hunter-Ronson Band, and even Stateside excursions with Badlands, Enuff Z'Nuff and the Sleeze Beez.
Shortly afterwards, unhappy with the new material and at loggerheads with Alan Kelly, Mills quit. Former XS/After Hours singer John Francis arrived, but although the music was great (check out the demo track 'What Love Can make You Do') personnel grievances continued. Enter John Ward, an old band-mate of Davis who'd sung with Slash and Madam X (prior to the arrival of Sebastian Bach). Relocating back to Birmingham from California seemed a strange move, but that's exactly what 'Wardi' did in 1993.
Having briefly adopted the name of Krazy Krazy, the revised unit wisely reverted to Shy for the following year's Welcome To The Madhouse album. Overseen again by Kernon, its raucousness offered a change of style yet mostly hit the spot. With the grunge revolution on the horizon, Kerrang! felt obliged to apologise for its four out of five review. Indeed, while writer Steve Beebee hailed …Madhouse as "their best record to date", a disclaimer of "Shy are supposed to be shite, remember?" was also offered.
"Wardi is from another planet," grimaces Davis of the singer's eventual departure, and Shy's eventual dissolution. "We made a good record together, but our kind of music was dead and buried."
Time ticked slowly by, the world turned on its axis, and fads came and went. Then in 2000, Mills agreed to try again (on the condition that Alan Kelly exited), an aptly titled comeback album Unfinished Business causing Classic Rock to remark: "Shy have no business sounding this good." The UK's Fireworks magazine went still further, casting the current Sunset And Vine album – released via MTM Music in February – as the missing link between Brave The Storm and Excess All Areas. "This album raises the banner for the UK melodic rock scene once more," purred scribe Dave Crockett.
Now a settled six-piece entity completed by guitarist Ian Richardson, keyboard player Joe Basketts and drummer Bob Richards, Shy have never sounded better nor been too much happier. A spot at this year's Firefest Festival alongside House Of Lords, Harem Scarem, Danger Danger and more on November 26 should only add to their momentum.
"We've given up waiting for the Ferraris to be delivered," winks Roy Davis, "but we're definitely looking to stay in the game."
Dave Ling
Classic Rock magazine
London, 2nd October 2005
Latest news hot off the press from Tony Mills is the fantastic news that Freeway To The Afterlife is to be released through Z Records with Cruiser as a bonus album !!
Also Shy have confirmed that they will release a double cd called 'Reflections - The Anthology' on the 21st of November. Also hot off the press is the release of the one and only "OFFICIAL" Shy web site. Created and updated by the keyboard player extraordinaire Joe Basketts of Shy. If you want to drop by and see the full discography of Shy and news of the latest gigs,pictures or just to say "HI" to the guys in the guestbook then click on the link below..............